Functions
Account registration
ESPE e-learning, a Global e-learning
Curriculum
in
Pediatric Endocrinology
and
Diabetes
Interactive learning

for self-assessment and classroom teaching
Providing

up

to date

and

relevant

educational information
Many

specialists

worldwide

contributed

writing and reviewing content

Freely

and

globally

accessible

from all mobile devices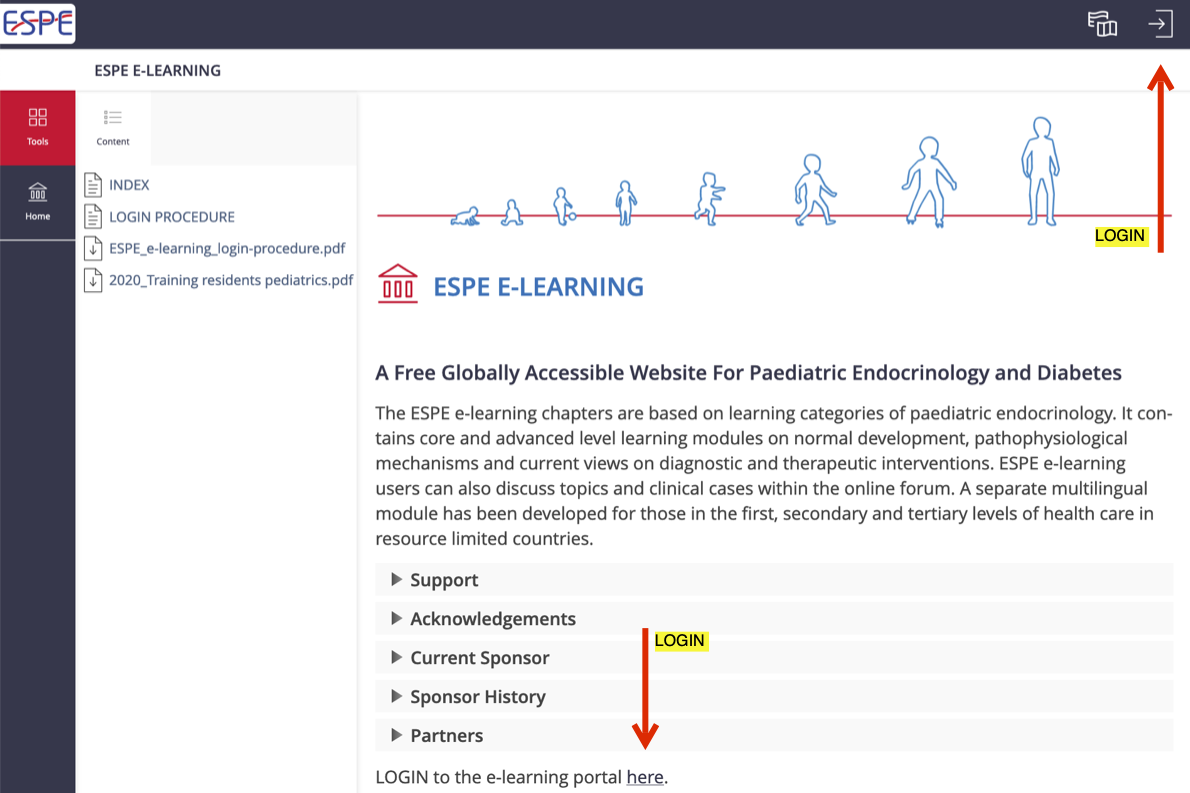 Start your registration by clicking "Login".
Choose "New Account Registration".
The link will open a form.
Fill out the form
Choose your own "Username", e.g. your email address, and choose a "Password". Allowed characters: A-Z a-z 0-9 _.+?#-*@!$%~/:;
Please save it and/or write it down for you will need it each visit
Accept the terms of service
ype the letters and characters of the image in the field of the "User Verification". If you cannot read them well, press the green circling arrows to renew the image.
Press "Register"
Open the e-mail that has been send to your mailbox by the automated system.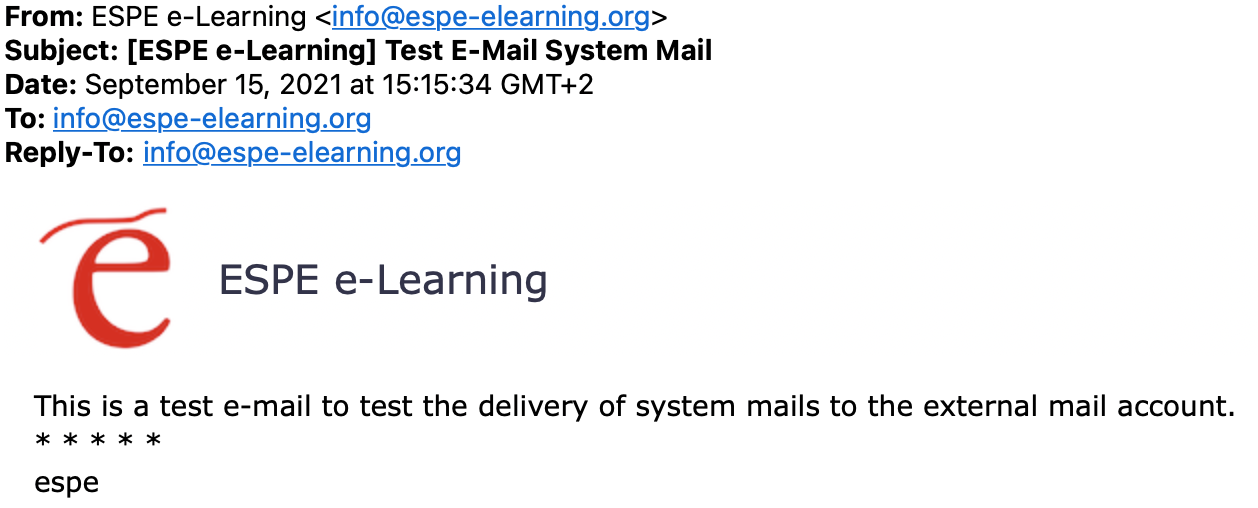 The link will direct you to the login screen again: use your username and password that you have chosen when filling in the form requesting access.